PROCESS ENGINEERING AND ENGINEERING PROJECTS
Good engineering is at the heart of any system, device or operation. Designed to deliver successful and predictable results at any time.

Our experienced engineering team at RS-NESS provides vast knowledge and expertise to support your technical needs from early design and characterization phase, through production process development and construction, to commissioning and validation.

We bring a holistic "end to end" approach in tailoring the right solution for your needs. Our Engineering services include: Support, consulting and supervision throughout all project phases Management of the project's procurement processes, including installation and deployment of acquired equipment Establishing engineering and maintenance infrastructures for the client

Our project management method: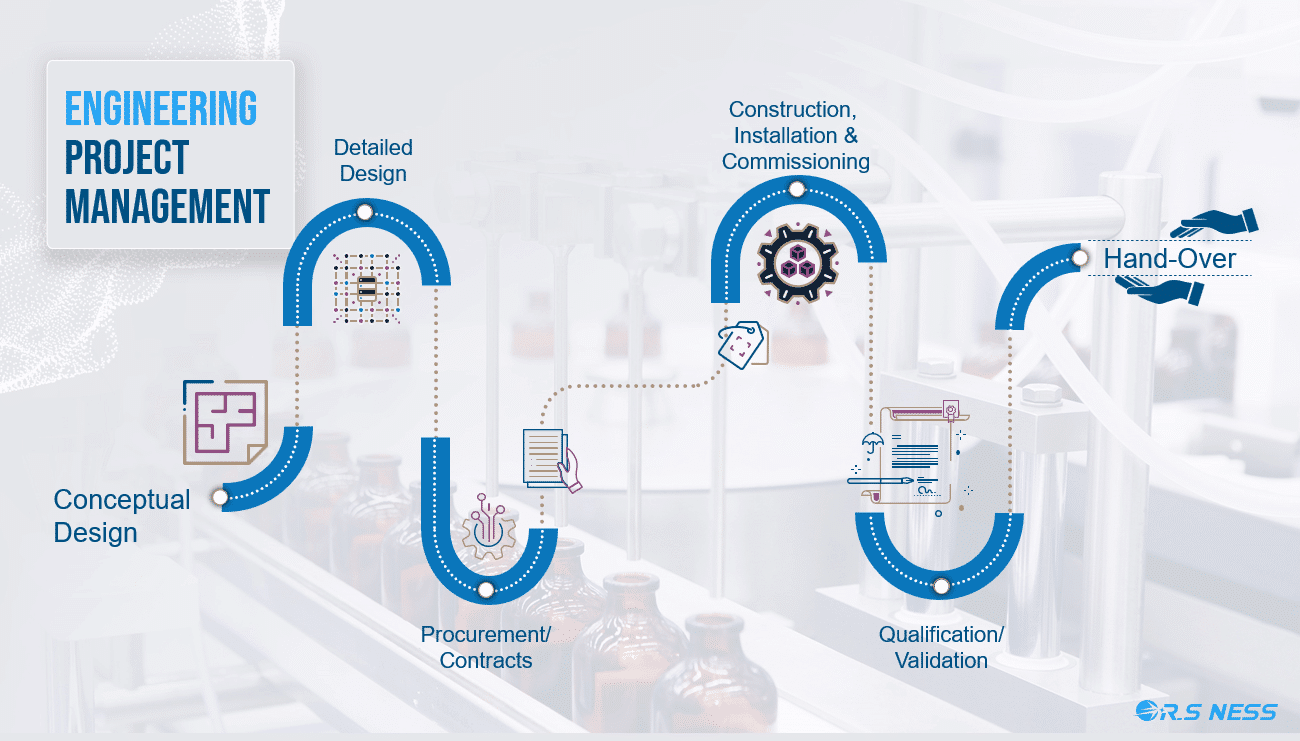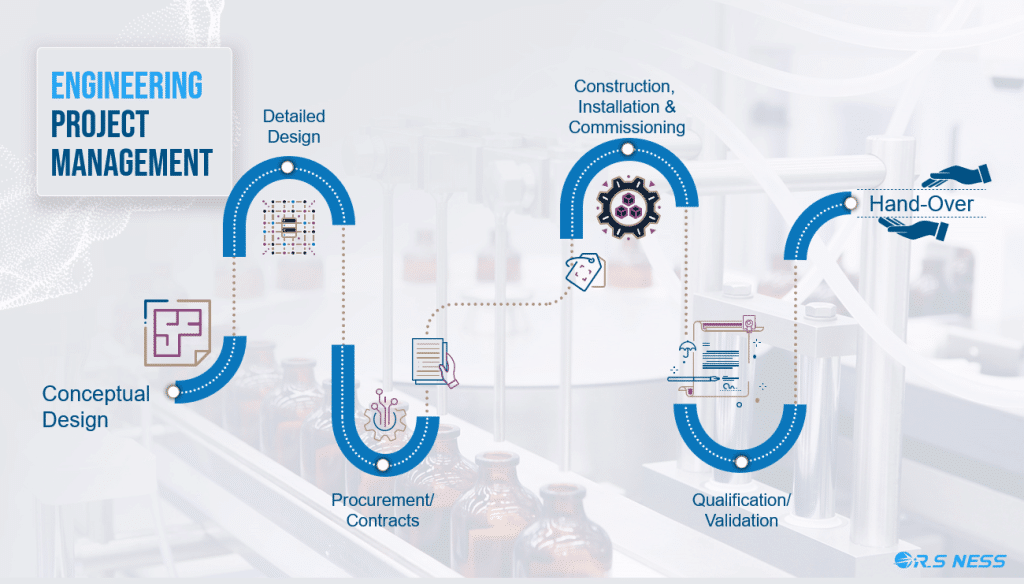 Project phases:
Conceptual Design & Process Engineering Process engineering is aimed at defining customer needs and requirements.
This please covers construction, utilities (HVAC, WFI, CAS, N2, etc.), and every other technical elements needed to support the process.

Phase deliverables include:
Facility URS
Process flow diagrams
Layouts
Budget and timeline
estimations
MOH presentation and approval
Detailed design
Further characterization of systems and equipment
meant to support the process and product.



Phase deliverables include:

URSs, BOD's and other technical data sheets
P&ID's
Room book
Bill of Quantities (BOQ)
Request for Quotation (RFQ)
A sequence of System
Operation (SSO)
Procurement/ contracts
Execution of procurement activities for utilities, equipment, clean rooms, furnishing, etc.
Construction, Installation, and Commissioning
Construction of facilities, labs, and clean rooms.
Equipment and system installation and commissioning.
Qualification/ Validation
In accordance with the highest regulatory requirements of relevant regulatory authorities (such as FDA, EMEA, and local ministry of health)
the latest version of cGMP and GAMP (Good Automatic Manufacturing Practices).
Quality engineering is both the drive and goal of our engineering team and determines the way we handle our tasks and projects, in order to bring quality and success to your business.