Every step in a project contributes to its success, therefore we take into account each and every factor that is part of the project or influences it. From the planning phase through the resource allocation, when choosing and creating the optimized environment up to the decisions that have to be made at different occasions, we are on top of it – we see the full picture, we know the details, we advise what should be done and all in full collaboration with your teams. Our vast experience in various projects allows us to identify potential delays, problematic issues and perform the proper risk management to keep your projects on track, well managed, within budget and successful.
The success of a project depends on several factors:
Proper planning and definition of project scope and basic assumption
Time and budget definition
Number of resources
Applying the right knowledge and skills
Involvement of the relevant entities
Project control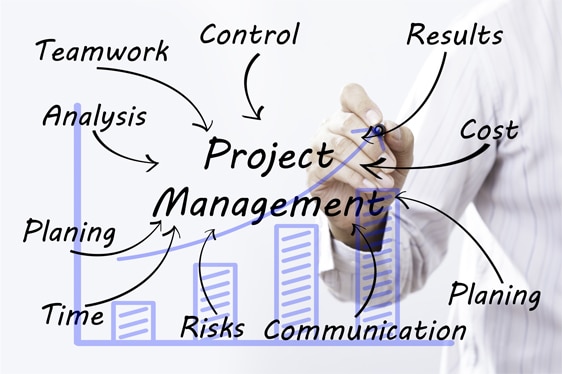 What does project management include?
A clear definition of the project's content and tasks
Creating the project plan, milestones and buffers
Resource allocation as required
Making a budgetary estimate for the project
Procurement
Managing the schedule tightly
Budget management and control
Project control and settings the communication rules with the different interfaces
Risk Management
Working with the customer's internal and external interfaces such as: consultants, planners and suppliers from Israel and abroad.
Building a work plan and writing relevant planning documents, such as URS, BOD, DQ and engineering file
Working with suppliers / contractors, receiving proposals and managing them for tenders and general purposes
Management of tenders in cooperation with the customer's representatives such as procurement and legal department, for selecting potential contractors and suppliers
Tools for reaching decisions about communicating with the contractors
Supervising installation on site, according to a design package and contracts with the contractors
Acceptance tests of systems and equipment, including among others FAT / SAT testing, punch list management
When we manage projects we see ourselves as part of your company and strive to accomplish your goals, both technically and business wise.
Typical Project Life Cycle