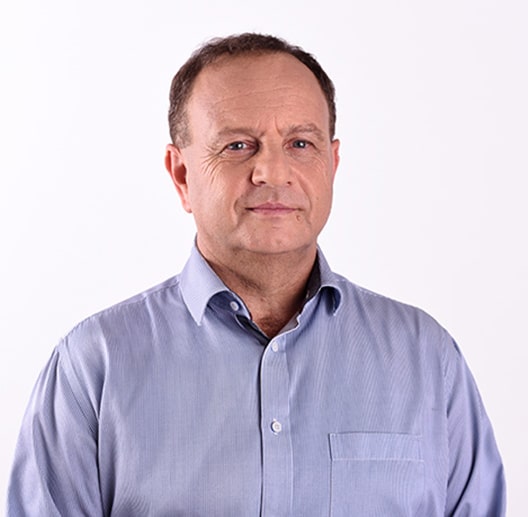 Senior project manager & PMO
Lewis Josman is a Project Management expert. He has been involved in the dynamic Project Management activities over the last 25 years with extensive experience in the Pharmaceutical/Biopharmaceutical and Medical Device Industry and various other industrial sectors such as Power, Energy, Oil & Gas, Food and Chemical Industries.
Lewis graduated from University of Cape Town, S. Africa with a Bachelor of Science degree in Chemical Engineering and earned Master of Business Administration from University of Haifa, Israel.
He has extensive experience acting as an Owner Representative Project Manager in which he has managed facility projects on behalf of many commercial pharmaceutical and biopharmaceutical companies and is a guest lecturer at Bioforum on Integration of Compliance into Facility Projects in Pharmaceutical Industries
He leads and has lead projects for companies such as Becton & Dickinson (BD), Omrix (Johnson & Johnson), Teva Pharmaceuticals Ltd, Perrigo, Protalix Biotherapeutics, Taro Pharmaceuticals, Rafa Laboratories and others