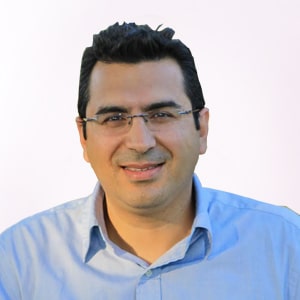 Rafi's career includes more than 20 years in senior engineering leadership, validations & operation management roles in the Pharmaceutical, Biotech and Renewable Energy Industries.
Rafi earned a Bachelor of Science in Mechanical Engineering and Master of Business Administration from the Ben Gurion University, Beer Sheba, Israel.
Rafi has led large-scale projects of design and construction facilities in the following companies – Teva Pharmaceutical Ltd., Johnson & Johnson, Siemens, Afcon ARG & Medis Technologies.
Leading and managing large scale projects of design to the construction and validation facilities in these companies that included:

Clean rooms, utilities, laboratories, logistic centers and different type of equipment and high-volume production lines in Siemens, Johnson & Johnson, Afcon Industries.
Annual budget management of ~ 35 Million $ in these companies.
 

Managing validations at two sites at Teva Pharmaceuticals Ltd
Leading site master plan in Johnson & Johnson including engineering, logistic and architectural aspects to meet organization growth requirements
Leading operational excellence program in Johnson & Johnson
His innate ability to turn customer concerns into actionable engagements, as well as maintain good customer interactions, is key to RS-NESS success. Rafi founded the RS-NESS company in 2014 and leads the firm's business development functions as well as providing consulting services for meeting our client's goals.
The key reason for the foundation of the company was to provide an umbrella of services to the Life Science industry in different lifecycle stages. Overall understanding of client's requirements and execution to get approvals from internal interfaces in the organization, as well as getting approvals by regulatory bodies of various Notified Bodies (FDA, EMA, Israeli MIH). This is achieved with our highly qualified excellent team providing Knowledge, Professionalism, and Dedication to meet our client success.