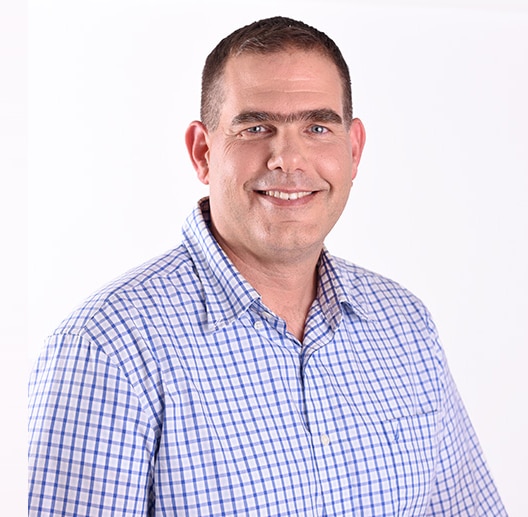 As a CEO at RS-NESS, Zohar brings to his role more than 15 years of executive level experience in all phases of life science product development and product release in Pharmaceuticals industry. Zohar earned a Bachelor of Science in Mechanical Engineering and Master of Business Administration from the Ben Gurion University, Beer Sheba, Israel.
A highly skilled problem solver with excellent interpersonal skills, his areas of expertise encompass Pharmaceutical processes, Projects Management, Operational Excellence, Validations, Business Development, P&L creation and management, and inter-departmental coordination.
Prior to joining RS-NESS, Zohar held a senior leadership position, in Teva Pharmaceuticals Ltd.- global pharmaceutical company – where he served as the Site General Manager of two manufacturing sites: Ashdod & Kiryat Shmona, Israel with 450 employees under his responsibility. The sales of the two sites were above 40 M$ per year. In the different roles in Teva Pharmaceutical Zohar led and managed projects in the Pharma & Medical Devices areas.