Medical Device companies selling devices to the EU are already preparing to re-certify their products (all classes) per the Medical Device Regulations (MDR).
The EU has NO 'grandfathering', so new regulations require re-submission of all CE-marked products.
Mandatory implementation (AKA DoA – Date of Application) of the MDR was postponed to May 2021 (due to COVID-19)
MDR affects many company processes; verify that all processes are covered, so the transition of the company to the MDR compliance space will go as smoothly as possible.
There are extensive details to consider: The current directive, (MDD) includes 20 articles, over  60 pages and 12 annexes, whilst the new regulation (MDR) is expanded to 123 (!)  articles, over 175 pages and 16 annexes.
A change affecting Quality Assurance
The Quality Management System (QMS) requirements have been updated.
The MDR Article 10(9) and Annex IX list the general requirements of the Quality Management System.

Although many are aligned with the changes introduced as part of ISO 13485:2016 implementation, not all are.

We reviewed the guidelines for the relationship between EN ISO 13485 2016 and the MDR (TR17223), to determine critical points affecting QA
The QMS requirements now include a documented  Regulatory  Strategy.
Changes in Risk Assessment procedure, relating to more cases that should be considered in the risk evaluation (Listed in Annex I).
More details are required for the Clinical Evaluation and Post Market surveillance procedure (Listed in Article 61 and Annex XIV). These take time to implement, therefore consider your schedule.

Unique Device Identifier (UDI) is being implemented into the EU. Although the EU database for the UDI  (EUDAMED) is not in place yet, procedures and labels should support the UDI.

Strict governance and controlling of Economic Operators,  including changes to agreements with importers and distributors; detailed MDR requirements should be implemented in the Supply Control procedures.

Terms and definitions changes throughout the QMS
More cross-talk with Regulatory & Clinical Affairs
As you look into the new MDR requirements for the Quality Management System procedures, you can  notice that many of them increase the cross-talk of Quality, Regulatory, and Clinical affairs.
Next Steps Moving Forward
It is recommended to perform a gap assessment of the MDR Chapters and Annexes, to verify all requirements were implemented in your QMS  procedures.
Thereafter, identify which changes affect which procedure, and work with relevant stakeholders to close those gaps.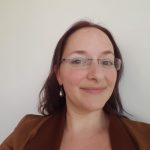 Yael Himmel Shlomo
As a Director of Regulatory Affairs, Yael brings to her role 10 years of industry experience in multi-disciplinary Medical Device companies.
Yael is experienced in leading regulatory processes in companies in different stages, managing and mitigating risks, and carrying discussions with different regulatory agencies. She helps our clients mitigate regulatory risks and navigate regulatory complexities, and develop regulatory strategies that go hand-in-hand with the client's business strategies.
In the past, she has held top-level manager roles in the Medical Device and In-Vitro Diagnostics companies.