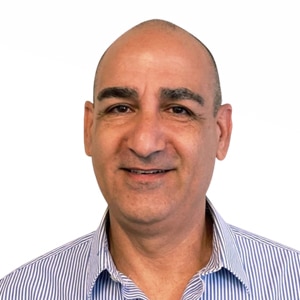 As VP of Operations at RS-NESS, Boaz brings to his position more than 25 years of experience in operations, engineering and project management and more than 16 years as a manager with a rare combination of technological knowledge, business strategy skills and Lean methodologies.
Boaz graduated with a bachelor's degree in mechanical engineering from Ben Gurion University and a master's degree in business administration from Tel Aviv University.
Before joining RS-NESS, Boaz held several management positions in the world of operations and engineering , Served as head of project management of the dairy division at Tnuva . In his last role he  managed radio-pharma production site .   Boaz  brings a unique perspective from various industries – semiconductors, pharma, food in companies such as Intel, Teva, Isotopia molecular imaging.